From beginning of iOS, the native Mail app was very limited and only allows POP3. Until iOS6, in the App Store there was no email client really useful. One day a found Evomail, a email client very useful but another day, Evomail started giving problems. Finally I found CloudMagic, the best email client for iOS that I have never seen.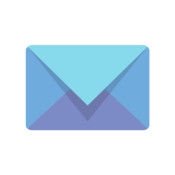 CloudMagic
CloudMagic Inc.
Free
Accounts: up to 5.
Supported services: Gmail, Hotmail, Yahoo Mail, Outlook.com, iCloud, Google Apps, Microsoft Exchange, Office 365, Mail.com, GMX, AOL and IMAP.

Lightning fast, powerful email search. Search across all your mailboxes in one go. Use the smart search suggestions to quickly get to the email you need.
Unified Inbox. One inbox for all your email accounts.
Connected with your favorite tools. Complete all your work right from the Inbox. Salesforce.com, Zendesk, Pocket, Evernote, OneNote, Trello and MailChimp integrated with your email for quick actions.
Complete support for Microsoft Exchange. Support for Exchange 2003, 2007, 2010 & 2013 (ActiveSync, EWS, IMAP)
Set reminders. Set timely reminders to follow up on starred emails.
Push notifications. Stay on top of your inbox with new mail notifications.
Works offline. Access your inbox, search and preview your emails even when you are offline.
Passcode lock. Secure your data further by adding a passcode lock.
Others. Move to folders/labels. Threaded conversation view. Quick swipe actions from inbox
This slideshow requires JavaScript.
---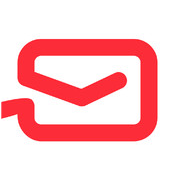 myMail
MY.COM
Free
Supported services: Gmail, Hotmail, Yahoo Mail, Outlook.com, MSN, iCloud, AOL, POP3 and IMAP.

Push Notifications — Customized to fit your life, work, or whatever
Receive instant notification of new messages – even if your email service doesn't support this feature
Turn notifications on or off for an account, or filter notifications based on folders, social networks, domains, or email addresses
Set a "quiet time" for each account to separate your work life from your personal life
Your Inbox — More personal and visual
Navigate through the message list faster with your friends' avatars and icons for popular services
Customize the appearance of the message list on your iPhone by turning on or off the message preview and avatars
Search smarter, not harder
Instantly search through all messages
Use search filters to narrow results
Compose your query faster with search phrases and contact suggestions
This slideshow requires JavaScript.
---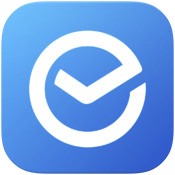 Evomail
Evomail Inc.
Free
Supported services: Gmail, Hotmail, Yahoo Mail, Outlook.com, iCloud and IMAP.

One Button reduces a cluttered navigation; dynamically changes to host actions for any screen you're using.
Customized Gestures let you decide to set left and right swipes for snooze, archive, delete, and more.
Unified Inbox gives you the power to view all of your accounts in one color-coded inbox.
Built-in Push Notifications mean you'll never miss a new message's arrival.
Swift Access to Folders, labels, archive, and trash let you triage email on the go; no more waiting to get back to your desktop.
Snooze makes Inbox Zero a reality, allowing you to schedule a message to return to your inbox later today or at a date of your choosing.
Your Dropbox or Box.net files easily attach to your messages.
Full Access to Gmail Search within the Evomail app so you can find all of your messages on the go.
Beautiful Design makes it a visually-pleasing experience with a streamlined UX and brighter, more versatile color palette.
This slideshow requires JavaScript.
---
Others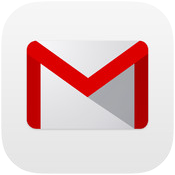 Gmail
Google
Free
Accounts: up to 5.
Supported services: Gmail

---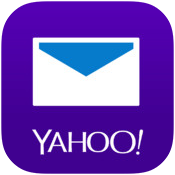 Yahoo mail
Yahoo
Free
Supported services: Yahoo Mail

---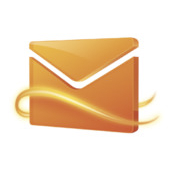 Windows Live Hotmail
Clearhub
Free
Accounts: up to 2.
Supported services: Hotmail and Live

---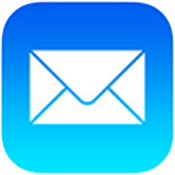 Mail
Apple
Free.
Supported services: iCloud, MicroSoft Exchange, Gmail, Yahoo, AOL, Outlook.com, Hotmail, Live and POP3.